Be Epic Moment Spotlight

Jaquelina Padilla
Night Auditor at Coronado Beach Resort
Here at Grand Pacific Resorts, our BE EPIC values of Balance, Empowerment, Enthusiasm, Passion, Integrity, and Consistency are the essence of our culture and what drives us to create experiences worth sharing.
Our Teams are always finding new ways to BE EPIC in all they do. Every day across our resorts, Associates perform outstanding acts of service for Owners, Guests, and their fellow Team Members. Each month, we choose a BE EPIC Moment to recognize and celebrate one of our Associates.
Back in April, Jaquelina Padilla's coworker Pearl found herself without a babysitter just before her shift started. Pearl knew her team needed her help that day, and wanted to do everything she could to avoid having to call out. She quickly reached out to Jaquelina to see if she could cover her shift for her. Jaquelina informed Pearl that she could not cover her shift as she was already babysitting her granddaughter, but that she would be happy to babysit Pearl's children as well. Pearl was so relieved to have someone she knows and trusts watch her children, and was even more comforted knowing that her children loved spending time with their Abuela Jaq!
Thank you Jaquelina! Helping out your Associate in need is the very essence of family values we admire at Grand Pacific Resorts.
ARDA Nominees
In April 2023, Grand Pacific Resorts was proud to send 20 contenders to the esteemed American Resort Development Association (ARDA) Conference held in Orlando, Florida. This annual event serves as a platform for recognizing the outstanding achievements and excellence exhibited by professionals and programs in the timeshare industry. It was an extraordinary occasion for Grand Pacific Resorts and our Associates, four of which took home awards for their service and contributions.
To celebrate the exceptional accomplishments of our talented finalists, we are thrilled to present a series of blog posts featuring them throughout the year. This month, we shine the spotlight on three of our remarkable Associates: Abby Escalante, Bryan Boyd, and Leo Burgos. In fact, Abby and Bryan were two of our winners at this year's celebration! You can read more about their awards here.
Keep reading below to see our three Associate Nominations as presented for their ARDA finalist positions!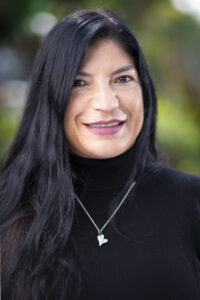 Abby Escalante
Abby's compassion for others has allowed her to excel in her various roles of mediator, motivator, counselor, therapist, team player, teacher, trainer, and translator. She adopts and implements specific measures and practices that regulate Associate relations while consistently maintaining a loyal and engaged workforce. Abby's mission is to be available for our Associates, ensuring they feel consistently valued and protected. Whenever possible, she makes it a priority to travel to wherever an Associate is located, in order to communicate with them in person. During her three years with GPR, Abby has developed step-by-step procedures to counsel, coach, and connect Teams to open channels of communication in order to gain the best performance possible, resulting in a win-win for both her Teams and the company. 
Many of Abby's procedures have been expanded to all resorts company-wide, creating more opportunities for advancement and growth. She introduced a new HRIS program to help capture candidates in a more efficient manner, as well as introducing a background check company that is faster and more accurate. Abby is very involved in her company's Employee Assistance Program, which helps employees with everything from mental health to divorce, financial, and other issues. She has been involved in introducing Diversity, Equity & Inclusion into the company by hiring diverse talent acquisition personnel to better understand how to connect with this market. She guided company strategy by promoting a bilingual and friendly work environment, opening channels of diversity when hiring, promoting, developing, and retaining Associates. Abby continues to help identify new recruiting and retaining tools, working to find new Associate benefits, and doing her best to understand and advocate for everyone's unique needs.
Bryan Boyd
Three years after joining our People and Culture Team, Bryan was promoted to Director of Learning and Development (L&D), supporting over 700 Associates spanning three states and 24 resorts.
Under Bryan's leadership and during our temporary resort shut downs in 2020, his Team of four was instantly transformed into an Associate Outreach Department. Bryan and his team personally called over 700 Associates who had been put on leaves of absence, to check on their well-being. In the first round of calls, Bryan and his Team let Associates know that GPR was offering them gift cards for groceries, and asked if they needed any other types of assistance. Next, they reached out to ensure Associates had enrolled in employee and state benefit programs. Bryan and his Team skillfully instilled Grand Pacific Resorts plan for Associates during this difficult time, ensuring them that their jobs would be available once we were given clearance to re-open.
Bryan excels in his role due to his passion for people and his ability to listen while being empathetic to their needs. The goal of People and Culture is to have Associates work in a psychologically and physically safe work environment. As a lifelong learner, Bryan continues to develop himself both personally and professionally, knowing this makes him a more effective leader. He loves seeing people grow—including himself—and loves to share his knowledge and development with others as they continue their learning journey. Bryan is also an innovative and out-of-the-box thinker who is always seeking fresh ideas. His ability to build strong relationships has earned him respect as a mentor, making himself available for guidance to anyone who asks.
Leo Burgos
Leo stepped up and grabbed the leadership reins of our Talent Acquisition team during a very challenging labor market. His leadership brought a renewed sense of inspiration, along with a high degree of organization and a clear direction forward.
Leo is creative, innovative, and applies a knowledgeable methodology he's derived over multiple decades spent in the hotel, resort, and human resource fields. Immediately after taking over the Talent Acquisition Department, he created a resource model with a Recruiting Specialist assigned to a portfolio of resorts, allowing him to restructure our Talent and Acquisition Team procedures and processes. 
After stepping into his leadership role, Leo discovered his new Team came from a variety of different industries, including solar, nonprofit, and even casinos. Leo, however, educated each new Recruiting Specialist on the skill sets they would need for the various positions within resort operations. Working closely with resort General Managers, corporate leaders, and outside vendors, Leo implemented best practices for recruiting highly qualified candidates while also retaining current dedicated Associates. Six months after coming onboard, Leo ensured that 50 percent of our available roles had been filled during a highly competitive job market.
Leo utilizes his strong leadership and relationship-building skills to work cohesively with the Team, assisting in recruiting and supporting each Talent Acquisition Specialist by proactively addressing any issues. His determination, positive attitude, and implementation of solution-focused actions, have been well received in the communities where his resorts are located.