At Your Service
Bolster your resort's bottom line while enhancing its distinctive feel.
The Grand Pacific Resorts Difference
Grand Pacific Resorts is unique, just like our family of resorts. For decades, we've created experiences worth sharing—from the moment you start dreaming of your vacation to long after you return home. We are a well-established family of Owners and Associates who take great pride in the value of vacation ownership.
We tailor our services to preserve the distinctive, boutique experience offered by each destination.  We deliver exceptional results using best practices based on our longevity in the industry and your resort's individual vision. Our collaborative partnership, consistent standards and hands-on approach are keys to your success.
Grand Pacific Resorts offers customized Ownership Solutions to improve your resort's financial strength while significantly enhancing Owner satisfaction.
Owners vacation with us year after year because they appreciate Grand Pacific Resorts' heartfelt service culture and passion for what we do. Associations choose to stay with us because of our commitment to a shared vision of engaged Owners, our physical maintenance standards, and the financial strength we build within our HOAs.
For over 25 years, Grand Pacific Resorts has used its unique service culture and results-driven financial strategies to increase Owner, Guest, and Associate satisfaction at resorts throughout the Western United States. Personalized services tailored to your needs is what we proudly deliver during this time of industry consolidation under publicly held corporate brands. The exceptional results you will receive are rooted in best practices based on our longevity. Our collaborative partnership, consistent performance standards and hands-on approach are fundamental to achieving success together.
The Grand Pacific Resorts Difference Grand Pacific Resorts is unique, just like our family of resorts. For decades, we've created experiences worth sharing—from the moment […]
Read Case Study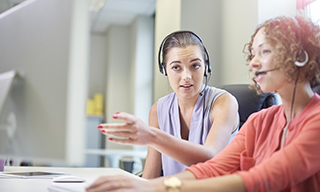 The Grand Pacific Resorts Difference Grand Pacific Resorts is unique, just like our family of resorts. For decades, we've created experiences worth sharing—from the moment […]
Read More
The Grand Pacific Resorts Difference Grand Pacific Resorts is unique, just like our family of resorts. For decades, we've created experiences worth sharing—from the moment […]
Read More