Timeshare Management Company Expands Its Commitment to Associate Development and Industry Diversity
Carlsbad, CA (September 2015) Newsmaker Alert Grand Pacific Resorts (GPR), a timeshare management company with a longstanding commitment to associate development, is proud to underwrite ARDA-WIN Advantage, a women-centric group that fosters professional growth within the timeshare industry.
"We welcome Grand Pacific Resorts as a corporate member," said Melanie Gring, vice president of Global Connections, Inc. and chair of the ARDA-WIN Advantage committee. "It is with the support of companies like Grand Pacific Resorts, who value ARDA-WIN's goals, that we can further our commitment to our constituents and ARDA as a whole."
A longtime member and supporter of ARDA, Grand Pacific Resorts won three "ARDY" awards at ARDA World 2015, including ARDA's most prestigious Circle of Excellence (ACE) Award, and was a finalist in multiple categories.
The company has had more than a dozen associates earn ARDA professional designations over the years and recently sponsored a student to attend ARDA World 2015 through the ARDA International Foundation (AIF). In addition, Grand Pacific Resorts supports ARDA's Timeshare Industry Young Professionals (TIYP) group, which provides associates under the age of 35 with education, experience, and networking opportunities.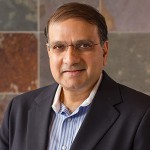 Grand Pacific Resorts has a longstanding commitment to associate development. "More than 80 percent of our leaders have been developed and promoted from within the company," explains Nigel Lobo, Chief Operating Officer. "Many of these individuals began as line-level associates."
Associates at Grand Pacific Resorts benefit from the following industry programs:
In addition to associate development, Grand Pacific Resorts is committed to increasing diversity within the timeshare industry, making it a natural fit as an underwriter for ARDA-WIN Advantage.
Marianela Atencio, Director of People and Culture at Grand Pacific Resorts, explains, "Diversity is one of the reasons Grand Pacific Resorts is such a great place to work. We want to foster even greater inclusivity within our company and throughout the industry."
About Grand Pacific Resorts
Grand Pacific Resorts creates experiences worth sharing for more than 70,000 owner families and tens of thousands of loyal guests each year. Based in Carlsbad, California, the resort management company tailors its services to preserve the distinctive experience offered by each destination. Owners and guests vacation with Grand Pacific Resorts year after year because they appreciate the team's heartfelt service culture and passion for hospitality. For more information, visit www.GrandPacificResorts.com.
About ARDA-WIN Advantage

ARDA-WIN Advantage is a women-centric group that aims to advocate, educate and connect its members by fostering personal and professional growth through its focus on networking, philanthropy, mentoring and diversity/inclusion within the vacation industry. For more information, visit www.ARDA.org/win.